---
Majestic forests.
Sunny Days.
Star-filled nights.
Trails leading to amazing adventures.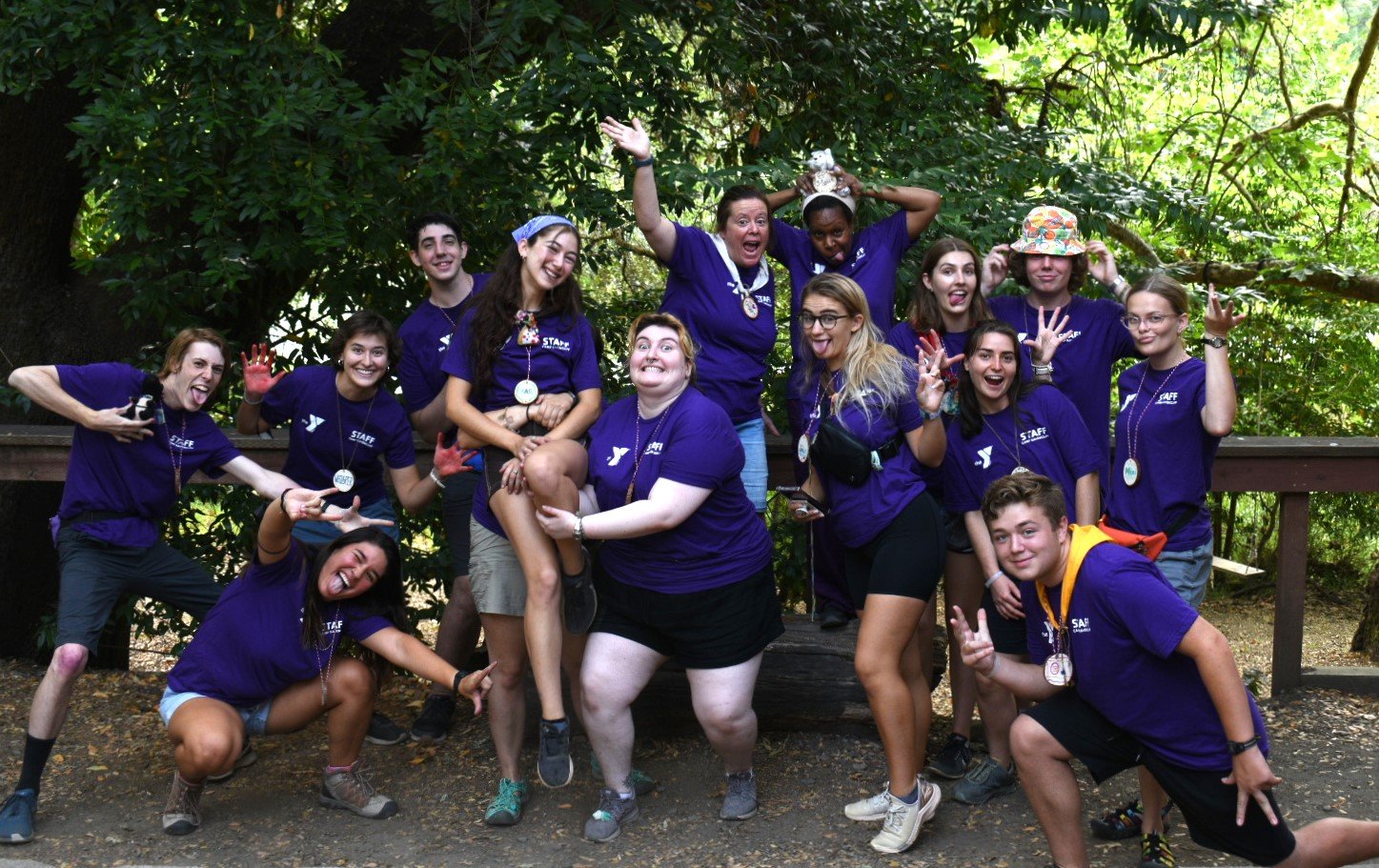 Welcome to Camp Ravencliff, where kids thrive in a safe, caring supportive community and learning is by experience. Lessons learned here last well beyond the final camp-fire, they help to shape young lives and inspire new goals and dreams.
At Camp Ravencliff, kids and teens discover not just the wonders of the outdoors, but the joy of exploring their unique personalities, talents and interests. Campers gain independence, make new friends, build resilience and learn to try new things.
Nestled on a hillside along the Eel River, in the town of Redway in Southern Humboldt County. Our rustic, natural environment and small camp size offers a rich environment for kids to learn about themselves, their surroundings, and how to live in their community.
Camp Ravencliff Open House
Interested in learning more about camp? Check out this video to enjoy our virtual open house at your leisure. Our Camp Director shares information about the camp, facilities and program, as well as sharing some photos of camp. The video also shares how to contact us if you have additional questions.
Session Dates - 2023
Youth Camp (entering Grades 4-9)
Session 1: July 9 - 16
Session 2: July 16 - 23
Camp Fees (per session):
$800 - Program Member
$700 - Facility Member
For more information, email ycampinfo@scfymca.org.
Financial Assistance is available!
Based on a sliding scale, up to 100% scholarships are available.
Please contact Jeremy Hodgdon at jhodgdon@scfymca.org for more information.
CILT (entering Grades 10-12)
Campers In Leadership Training (CILTs) are teens entering 10th – 12th grade who want to improve their leadership & teamwork skills and support camp operations. Applicants to the program must exhibit an interest and desire to learn leadership skills, take on responsibilities, support camp operations and participate in a program with peers. CILTs work under the direction of a CILT Director, and other staff and divide their time between CILT training workshop & teambuilding activities, supporting their assigned counselor and cabin and special projects. CILTs also perform critical camp operation tasks including helping with dishes at meals and in the kitchen and supervising checking out canoes (no canoeing required). The program's content emphasizes personal growth through values clarification and goal setting, communication skills, planning, organizing, and evaluating experiences. The program will also emphasize practical skills and individual responsibility and accountability. CILTs are still considered campers and as such will abide by the rules and regulations affecting campers. CILTs must be in good physical and emotional health.
CILT Session date: July 9-23
CILT Fees
First time CILT: $1000
Returning CILT: $900
Timetable
The CILT program is full for male CILT spaces but space is available for female CILT applicants. We will accept applications as long as space permits. Please apply at the link below and we will be in touch within 1 week to advise you of your status.
YMCA Camp Ravencliff is hiring for Summer 2023!
Available positions include Camp Counselor, and Asst. Cook. These are seasonal positions. The camp counselor position is July 1-23, and the Assistant Cook position is July 9-23. All positions live in YMCA provided housing at camp for the duration.
Located on a hillside along the Eel River in Redway, CA, Camp Ravencliff is a rustic summer camp that welcomes up to 80 campers and 10 teen leaders each week. Our small size allows us to truly build community amongst campers and staff and create memorable experiences for all in our gorgeous outdoor setting.
Individuals interested in the Camp Counselor position can visit this link for more information and to begin the application process. Asst. Cook applicants can email their resume or summary of experience to our Camp Director, Bria Cartwright, at bcartwright@scfymca.org.