---
Majestic forests.
Sunny Days.
Star-filled nights.
Trails leading to amazing adventures.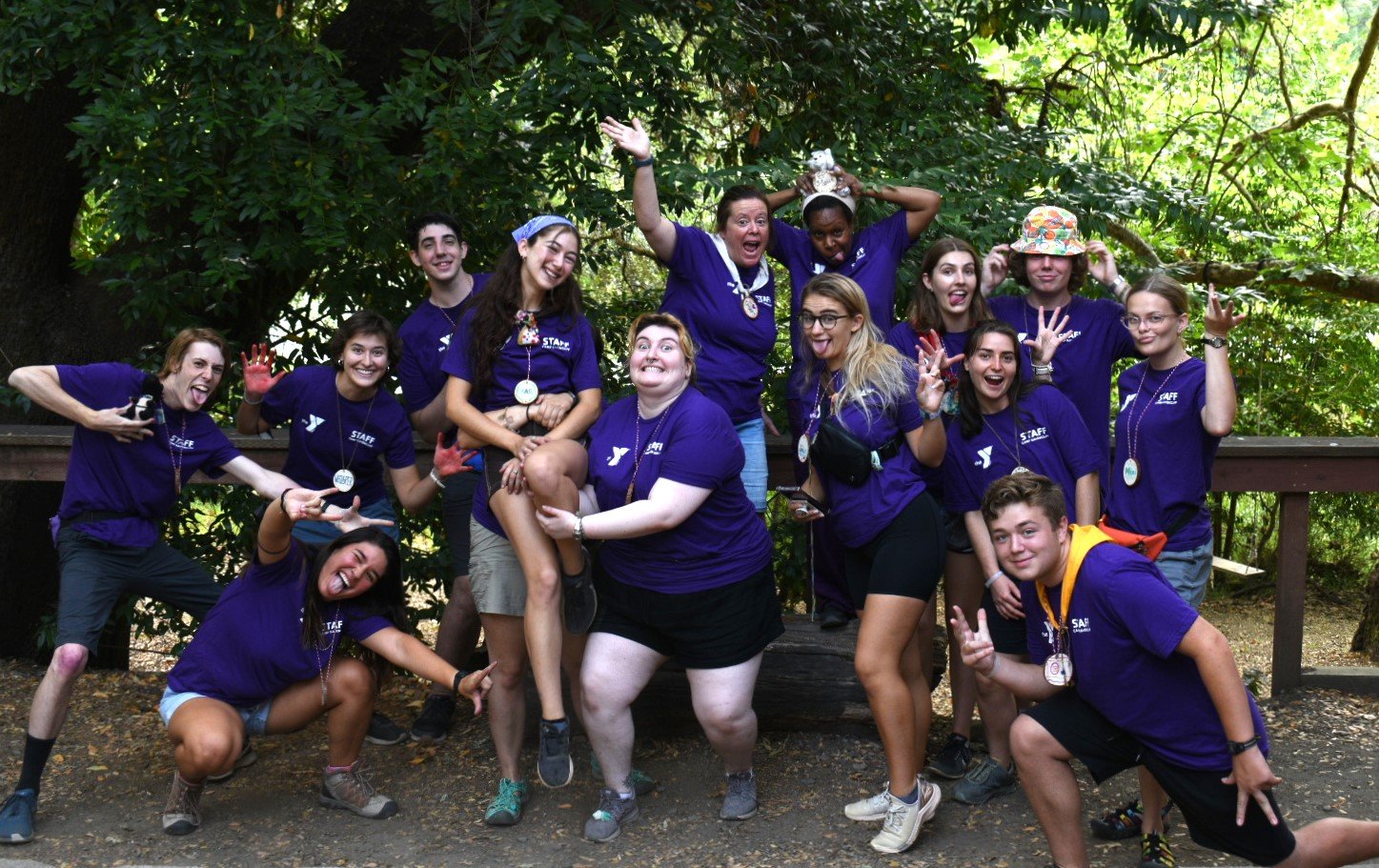 Welcome to Camp Ravencliff, where kids thrive in a safe, caring supportive community and learning is by experience. Lessons learned here last well beyond the final camp-fire, they help to shape young lives and inspire new goals and dreams.
At Camp Ravencliff, kids and teens discover not just the wonders of the outdoors, but the joy of exploring their unique personalities, talents and interests. Campers gain independence, make new friends, build resilience and learn to try new things.
Nestled on a hillside along the Eel River, in the town of Redway in Southern Humboldt County. Our rustic, natural environment and small camp size offers a rich environment for kids to learn about themselves, their surroundings, and how to live in their community.
Camp Ravencliff Open House
Interested in learning more about camp before registering? Attend our final free virtual open house to meet our camp director, see pictures of camp and learn more about the program and what to expect. The open house will feature a 20-25 minute presentation about the camps programs, policies and staff as we as sharing photos and then will have time at the end for any questions.
Please click this link to register. You'll receive an email confirmation with the information to join the meeting. Open houses are open to adults and children. If you have any questions, contact bcartwright@scfymca.org. We look forward to seeing you there!
Memorial Day Weekend Family Camp
May 26-29, 2023
$300 per person for the first 4 people in a cabin, $150 per person for each additional up to 10 total
Get a jump on summer, join us for Memorial Day Weekend Family Camp at Camp Ravencliff! Located on a hillside along the Eel River in Redway, CA, Camp Ravencliff is a traditional rustic camp that offers families the opportunity to disconnect from the outside world and reconnect with each other. Camp fees include lodging in our camper cabins, meals from Friday dinner through Monday breakfast and camp activities throughout the weekend like crafts, sports, hikes, games, campfires and swimming and canoeing in the river (water safety permitting).
Cabins hold up to 10 people and participants are welcome to share with friends to fill their own cabin. We will not combine separate families into cabins. Cabins have 4 sets of bunk beds and 2 single beds all with private cubbies as well as a picnic table. While there is no electricity in the cabins, there is in main camp and a centralized bathroom offers hot showers and flush toilets. Participants can choose to participate in camp activities as they are scheduled or can choose to relax and enjoy their cabin and the outdoor setting at their leisure.
Some important notes:
Check in begins at 3pm on Friday and check out is by 11am on Monday
The access road to camp is a 2 mile, one-lane winding dirt road that we share with our neighbors. Campers are not able to drive to their cabin. There will be a loading/unloading area from which belongings will need to be carried to the cabin (3-5 min walk) and then cars will need to be moved to the remote parking area (5-10 min walk). Due to the road condition, we do not allow in & out privileges during the weekend and ask campers to come prepared to stay for the duration. You can notify staff if you forgot something and we will be able to help.
Camp Ravencliff is a drug, alcohol and tobacco-free facility and smoking is not allowed on property.
There is no wifi in camp and cell service can be intermittent.
A detailed information packet, including a packing list, will be sent to registered participants by mid-April
Generations of families have spent Memorial Day weekend at Ravencliff over the years. Join us to start create lifetime memories with your family and maybe even start an annual tradition!
Email jhodgdon@scfymca.org to register.
Session Dates - 2023
Youth Camp (entering Grades 4-9)
Session 1: July 9 - 16
Session 2: July 16 - 23
Camp Fees (per session):
$800 - Program Member
$700 - Facility Member
For more information, email ycampinfo@scfymca.org.
CILT (entering Grades 10-12)
Campers In Leadership Training (CILTs) are teens entering 10th – 12th grade who want to improve their leadership & teamwork skills and support camp operations. Applicants to the program must exhibit an interest and desire to learn leadership skills, take on responsibilities, support camp operations and participate in a program with peers. CILTs work under the direction of a CILT Director, and other staff and divide their time between CILT training workshop & teambuilding activities, supporting their assigned counselor and cabin and special projects. CILTs also perform critical camp operation tasks including helping with dishes at meals and in the kitchen and supervising checking out canoes (no canoeing required). The program's content emphasizes personal growth through values clarification and goal setting, communication skills, planning, organizing, and evaluating experiences. The program will also emphasize practical skills and individual responsibility and accountability. CILTs are still considered campers and as such will abide by the rules and regulations affecting campers. CILTs must be in good physical and emotional health.
CILT Session date: July 9-23
CILT Fees
First time CILT: $1000
Returning CILT: $900
Timetable
CILT Application due by April 1, 2023
Notification of status will be made by April 30, 2023.
Applications are not evaluated until after the April 1 deadline and no fees are due until notification of acceptance into the program.
Late applications may be accepted if space is still available after the April 30 notification date.
Visit this link for more information and to complete the online application. No fees are due until notified of acceptance in the program in April.
YMCA Camp Ravencliff is hiring for Summer 2023!
Available positions include Camp Counselor, Cook and Asst. Cook. These are seasonal positions and employment dates for most positions are July 1-23. All positions live in YMCA provided housing at camp for the duration. Located on a hillside along the Eel River in Redway, CA, Camp Ravencliff is a rustic summer camp that welcomes up to 80 campers and 10 teen leaders each week. Our small size allows us to truly build community amongst campers and staff and create memorable experiences for all in our gorgeous outdoor setting.
Individuals interested in the Camp Counselor position can visit this link for more information and to begin the application process. Cook/Asst. Cook applicants can email their resume or summary of experience to our Camp Director, Bria Cartwright, at bcartwright@scfymca.org.