Click on the link to our schedule above, and use the dropdown box in the upper left to select the category of the class you'd like to take, in order to to save your spot.
---
Family Fitness
For parents who want to work out with their child/children in the Fitness Center. Be each other's motivation & workout partner!
Complete An Orientation make a reservation online for FREE orientations.
Parents: Sign the adult & youth agreement at your first Family Fitness orientation.
Youth (8-12 yrs old): Complete orientation with parent and then work out together!
Teens (13 & 14 yrs old) : Complete orientation to be able to work out on the fitness floor.
Parent/guardian attendance encouraged, but not required, at orientations.
Orientations
---
Meet our Personal Trainers
Sonya Borges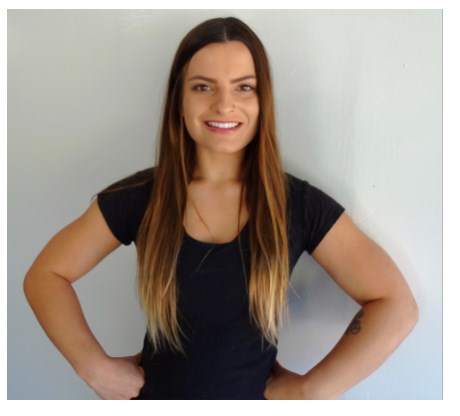 Sonya has been a Personal Trainer and Swim Instructor for three years. She gives her clients options for workouts on land or in water. On land she specializes in mobility, resistance and strength training. In the water she helps clients improve stroke form and injury rehab.
Sonya was a member of the Santa Rosa Junior College Swim & Dive team in 2016, where she found her love for weightlifting. In 2019 she became a Certified Personal Trainer through PTA Global.
Her degree in Natural Science gives her an understanding of how the human body works on a physiological level. Sonya's knowledge and dedication to a healthy lifestyle is what makes her passionate about helping others. She believes fitness has made a positive impact on her life by improving her mental health and making her feel good inside and out. Her training style on land or in water is positive, educational and goal oriented fun!
Joe Furry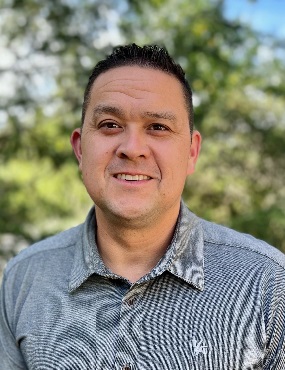 Joe began his fitness journey after an almost 10 year career in public safety here in Sonoma County. When he suffered a career-ending injury he realized that he needed to make his health and fitness a priority if he wanted to make a full recovery. His first goals were weight loss and enhancing overall health. While achieving his goals and losing 50 pounds, he discovered his passion for fitness! Now he wants to share his knowledge and experience to help others achieve their goals.
Joe knows what it's like to be overweight, and how that affects quality of life. He wants to help you discover the benefits of training that have helped him become the person he is today—strong, capable and compassionately excited to help you. Life is hectic and we all have busy schedules. Joe will show you that fitness can be manageable and enjoyable, with real and attainable results.
Nicole Martinovich
Nicole loves to exercise. Exercise has been a part of her life informally learning to swim and surf and more formally swimming competitively and later performing in dance groups.
Nicole has a Bachelor's in Physical Education, a Master's in Traditional Chinese Medicine and teaching credentials. She has studied a wide variety of health and wellness topics including yoga, Pilates, group exercise, behavior change, sports nutrition, health and life coaching and more! She has special training in diabetes prevention and management as well as lifestyle and behavior change.
She loves to teach and help others achieve their health and wellness goals. Nicole has been with the Y since 1993, teaching, training, coaching, providing programming and supporting the health and wellness of our community all along the way.
Nicole's message to potential clients:
"Training and coaching are about getting you from where you are to where you want to be. You show up, do the work. I'll bring my all; from sets and reps to downdog and hundreds, with lifestyle hacks, diet course corrects, meditation, inspiration, tools and techniques, with focus and fun. Let's get started!"
---