Ballroom Dancing - Y Campaign Event
Ballroom Dance. Donate. Feel Good!
Saturday, February 11
1 PM - 3:30 PM
YMCA Group Exercise Studio
Donation of $50 per couple to participate.
Advance registration preferred. Register online, or at our Membership Office.
Your support helps the Y ensure that everyone has access to life-saving programs and opportunities that will help them reach their full potential!
$65 can save a life...
...by teaching youth critical water safety skills in and around water.
$225 gives a child...
...a safe, nurturing place to be, and provides opportunities to make friends, and grow academically.
$500 invests in...
...improving the quality of life for adults and seniors by helping them stay active, healthy, and connected.
---
At this workshop you will learn Nightclub Two Step. This is a beautiful partner dance done to love ballads that is perfect for beginners. You will learn leading/following, musicality and rhythm. This workshop will teach you a pattern of moves that you can practice and take out onto the town!
John Ross has been teaching dance since 1982. He has per-formed with Buddy Schwimmer's Northern California dance team and has studied with top competitors in Europe and America. John has also taught couples preparing for weddings, vow renewals and other events. He brings great expertise to an accessible place for the average person wanting to increase skill and comfort on the dance floor.
---
Mental Health: Caring for Your Loved Ones
Join Susan Dunn M.A. to help you navigate the challenges of taking care of yourself while taking care of others.
Thursday, February 16
2 PM - 3 PM
Reservations required to attend in person.
Reservations close February 13, 2023.
Discussion Topics:
Balancing the needs of self and others
Recognizing and addressing unhealthy patterns
Understanding how to best respond to the mental health needs of loved ones and family
Boundaries and why you need them
Learn to access resources and get what you need
Susan Dunn, M.A. is the Education and Support Services Manager for NAMI Sonoma County. She has served diverse populations through Sonoma County nonprofits for 35 years building community resiliency. She is also a California State Trainer for NAMI Family Support Groups, and has led workshops across the country.
---
Crab Feed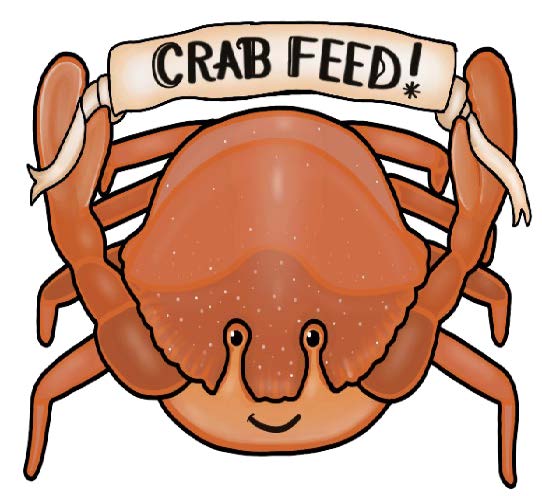 February 25
5 PM - 9 PM
Friedman Center
4676 Mayette Ave.
Santa Rosa, CA
Help Support Jack London Elementary School, and your local YMCA!
Silent auction, live auction, and raffle!
All-you-can-eat salad, pasta, and crab!
Dinner and dancing!
1 ticket: $70 (includes 2 drink tickets)
1 table (8 seats): $480
Purchase tickets at The Jack London School Office, the YMCA, or here at our website!
---
Stay Safe and Heal Faster
Sooner or later, illness or injury will face you or a loved one. But mistakes are rife in hospitals: 500,000 people die annually in the USA from hospital error! Don't let this happen to you!
Wednesday, March 1
2:30 PM - 3:30 PM
Reservations required.
Reservations close Sunday, February 26 at 12 PM!
Join Gail Raborn, CHT to learn:
How to prevent hospital error and infection
Why difficult patients heal faster with better outcomes
Why to bring a Patient Advocate with you
Why to sign consent forms before hospital registration
How pre-surgical hypnosis prevents complications/speeds healing
Gail Raborn, CHT has experienced the best and worst of hospital and surgical care; her passion is to ensure others have only positive experiences. Gail is a Medical and Clinical Hypnotherapist, Psychotherapist and Interactive Imagery Therapist who specializes in Pre-Surgical Hypnosis. She also works with depression, anxiety, PTSD and low self-esteem.
Contact info: gail@telehealing.com or (707)827-3615 website: www.telehealing.com
---
Yoga Therapy
There is Yoga, and there is Yoga Therapy... both amazing, and different from the other!
Thursday, March 16
2:30 PM - 3:30 PM
Reservations required.
Reservations close Monday March 13 3:00 pm!
Yoga is often a general fitness oriented group class.
Yoga Therapy typically focuses on a specific person, or specific issue(s) if done in a group.
From stroke rehabilitation to stress and anxiety reduction, there is something for everyone in Yoga Therapy
No experience or special clothing needed
Mary has taught group yoga classes, Yoga Therapy group classes and one: one Yoga Therapy sessions for over a decade. She is passionate about the benefits of Yoga Therapy and daily practice. Her credentials include:
Certified Yoga Therapist, International Association of Yoga Therapists, C-IAYT.

500 Hour Yoga Teacher, from Healing Yoga Foundation, San Francisco

Masters in Intuition Medicine® (MIM) certificate from the Academy of Intuition Medicine, Sausalito