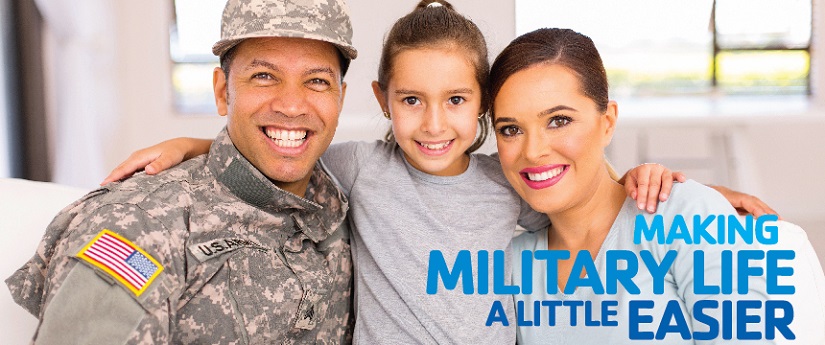 Military Membership
In partnership with the Armed Services YMCA and the Department of Defense, the Y is proud to offer memberships to eligible military families and personnel. The services we provide during times of deployment is our way of supporting those who dedicate themselves to serving our country.
Military Membership Eligibility
Title 10 personnel are eligible for a Y membership, including:
Active Duty Independent Duty personnel and their families that are not located at or near a free or service-provided fitness facility
Unaccompanied Spouse/Family of Active Duty Note: The Relocated Spouse category supports families/spouses who relocate away from an installation/duty station while the active duty service member is deployed
Unaccompanied Spouse/Family of Joint Deployed Guard and Reserve
Community Based Warrior Transition Unite (CBWTU)
For more information on eligibility requirements, visit Armed Services YMCA DOD Military Outreach Initiative
Submission Requirements
Due to the popularity of this initiative, please allow up to 30 days for the Armed Services YMCA Coordinators to respond to your request. The best way to speed up your application is to ensure it is complete with necessary signatures. Incomplete forms will be returned and will delay your membership.
Please send all requests to dodymca@asymca.org, as well as to the Sonoma County Family YMCA!
If you have not received confirmation of your request within 30 days, please contact dodymca@asymca.org for YMCA memberships.
We offer financial assistance, so if you discover you are not eligible for military membership, but due to financial hardship are unable to afford the full membership fee, please reach out to our membership department. We are here to offer our help and support!