Be The Change!
Volunteer and make a difference!
Here at the Sonoma County Family YMCA, we recognize that, when you volunteer, you help our community grow stronger.  When you give back to the Y, you empower people and communities to learn, grow and thrive.
Over the past years, thousands of children have been served through the Y's afterschool, childcare and youth sports programs and thousands more adults were given opportunities to lead healthier lives through the Y's wide range of fitness programs. This is only possible because of the generous support of donors and volunteers who offer their time in order to uplift the community in which they live. We truly are STRONGER TOGETHER!
Are YOU ready to make an impact in your community? The Sonoma County Family YMCA offers an array of volunteer opportunities and is always eager to accept new volunteers! For more information please click on the links below or email makeanimpact@scfymca.org.
Check out all of the fun ways you can use your skills & passions to help your community: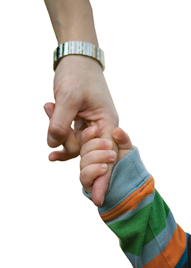 Youth Activities Assistant
Assist students with homework, provide one-on-one tutoring and act as a positive role model! Share skills & talents with kids by coordinating enrichment activities or engage kids in a variety of recreational activities including facilitation of sports games and other outdoor activities at the Y's after-school programs& summer camps 
ASES Program Tutor
Are you passionate about helping Sonoma County youth thrive in school? Serve as an academic tutor/mentor to children during after school hours at the Y's ASES (After-School Education & Safety) programs.
Assistant Teacher
Act as a teacher's aide by engaging children in crafts projects, recreational and other enriching activities according to typical daily schedule at YMCA's Piner Preschool. 
Child Watch Aide
Are you interested in gaining experience working with children or sharing your many talents & passions with Sonoma County Youth? Act as an aide for YMCA staff by engaging children in crafts projects, recreational and other enriching activities according to typical daily schedule at YMCA's Child Watch Center.  
Adaptive Aquatics Aide
Are you interested in working with youth in a physical therapy setting? Assist participants in a warm water movement therapy class for individuals with developmental disabilities 
Administrative Assistant
Help office staff in our administration, program & membership departments with various clerical projects related to day-to-day operation & special events. 
Facilities Assistant
Are you a handyman or woman interested in lending a hand to your local community? Assist YMCA staff with tasks related to special projects, activities and/or general operation of the YMCA 
Community Garden Ambassador
Share your expertise and passion for organic gardening with the YMCA by helping our new community garden thrive. Help with planting in the spring, periodic maintenance throughout the summer & harvesting in the fall. 
Special Events Aide
Support one of these Y events:
Annual for Community Campaign – February/March

Healthy Kids Day – April

Safety Around Water - May

Giro Bello – June

Golf Tournament – September

Halloween Carnival – October   

Annual Giving Tree – December   

Community Enrichment Days – Ongoing