Improve your health and reach your goals alongside a community of supportive classmates and encouraging instructors. The Y offers a wide-variety of free classes led by amazing instructors, including cardio, cycle, low impact, yoga and pilates, water exercises and more for all ages and abilities.
---
Our live schedule will indicate substitute instructors, emergency cancelations and other short term changes that are not listed on the paper or PDF schedules.
Class descriptions are available on the reservation schedule above, too!
---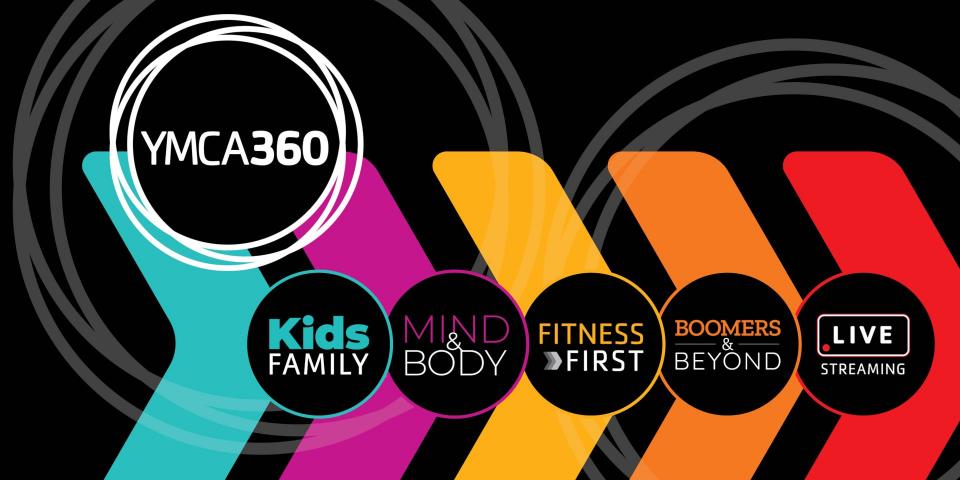 Now available: our new Virtual Platform, YMCA360!
We've launched our new virtual platform! The platform is called Y360, which will be a value added (free) benefit with all Y membership categories.
With Y360, you will be able to select from an array of offerings to stream from the comfort of your home or even while on vacation or on the go, in order to remain connected to the Y community!!!! Experience all the Y has to offer with everything from fitness classes, to art exploration, youth enrichment & sports, mindfulness practice, and guided nutrition programs!
---
Arrive within 10 minutes of class start time
For your safety, all members are welcomed to join class up to 10 minutes of class start time. For yoga classes and other classes that begin with silent meditation, please do not enter the room during this time - wait until the class has completed that portion.
Age requirements for classes
Members age 13 and up are allowed to participate in all group exercise classes. Members age 12 and under who would like to attend class should contact the Associate Director of Health and Wellness for an exception.
Personal items
For the safety of all our participants, all personal items may be stored in our locker room, or at the back of the classroom.
Cell phones
All cell phones and other mobile devices should be in silent mode with the vibrate function turned off.
---
Fee-Based Classes
Youth Aikido
For children ages 7-12.
Next session starts in September!
Adult Aikido
Tuesdays and Thursdays
4:30 PM - 5:45 PM
---
For further information, contact:
Nasrina Evenstar, Health & Wellness Director
(707) 545-9622, ext. 3128
nevenstar@scfymca.org